Changes To Wire Transfer Form
Posted: Tuesday, September 17, 2019
Category: Accounts Payable, Alert, Featured, Purchasing, Training



Dear Rutgers Colleagues-

In support of the University's efforts to streamline and automate the wire payment process, University Procurement Services has modified the international and domestic wire transfer forms in RU Marketplace.

How This Impacts You

Effective immediately, you will need to do the following on the international wire form:
Manually enter the 3-character ISO currency code in the "Currency Code" field. The drop-drown option is no longer available
Fill the components of Bank Address in the separate fields as shown
Enter the IBAN or CLABE or bank account number in the "IBAN,CLABE (MXN) or Bank Account Number" field
Provide special routing codes as described for certain countries (Australia, Brazil, Canada, or India)
Provide the "Beneficiary Address Information" including the beneficiary's phone number.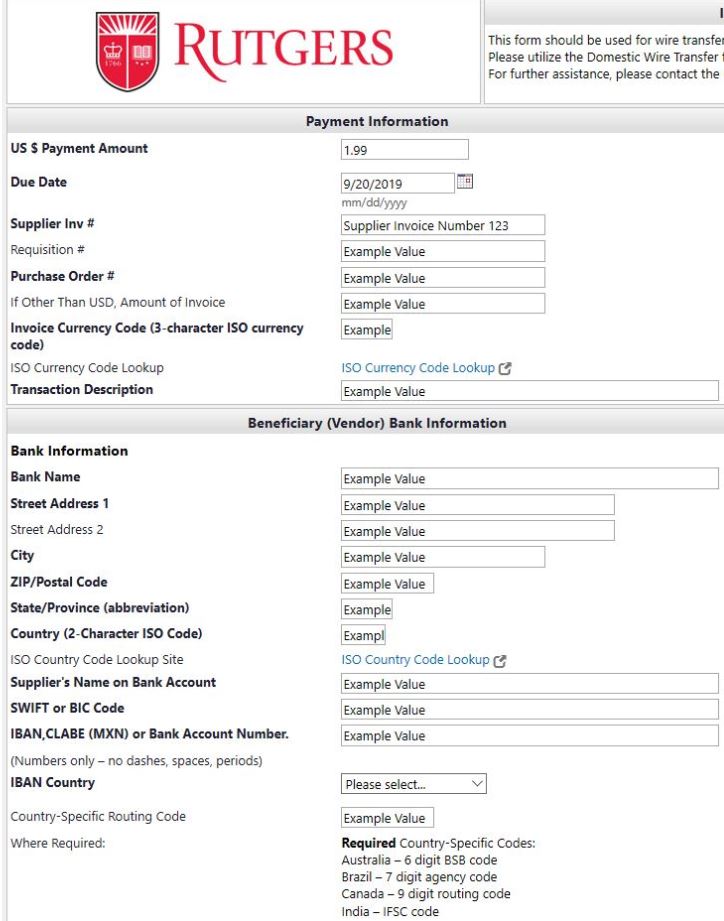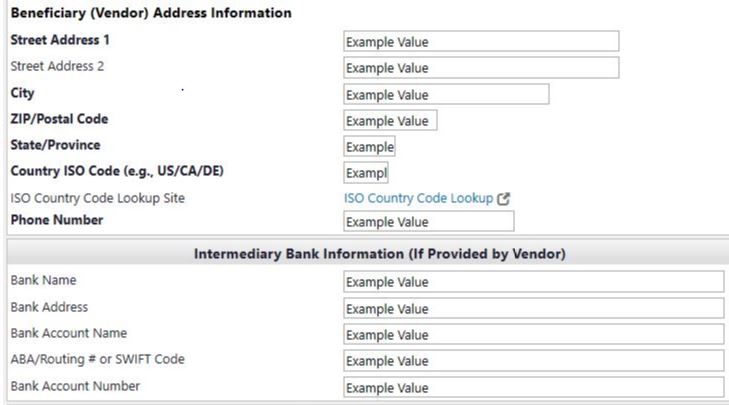 On the Domestic Wire Form, you will also need to fill the components of the Bank Address in the separate fields as shown.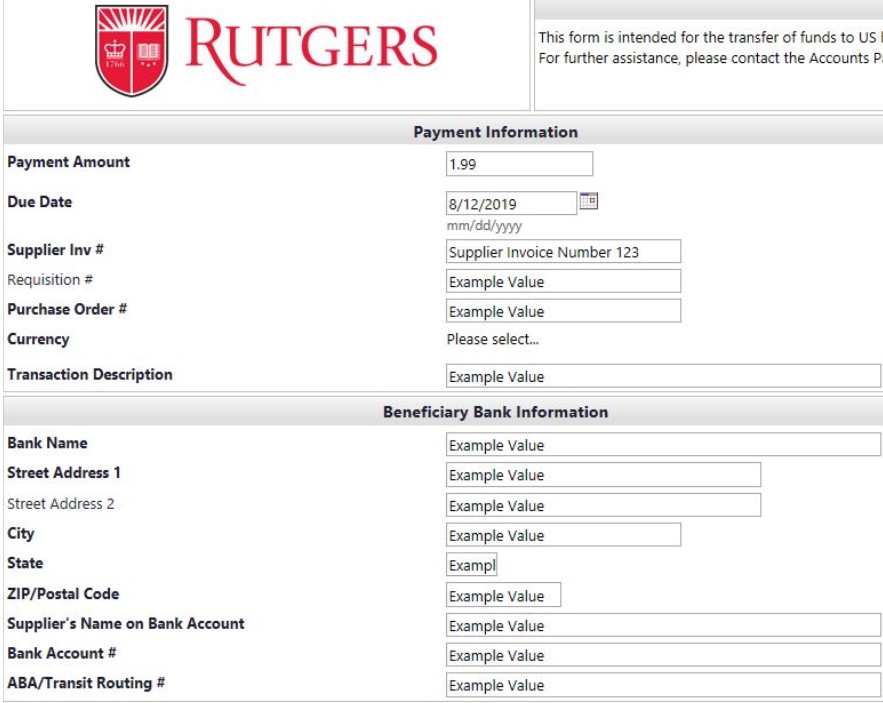 Please provide the information requested on the form to ensure timely processing of your wire transfer payment.
Please visit our website for more information. If you have any questions, please contact procure@finance.rutgers.edu.