Alert! COVID-19 Updates
Posted: Friday, April 17, 2020
Category: Travel and Expense, Alert, Featured, Purchasing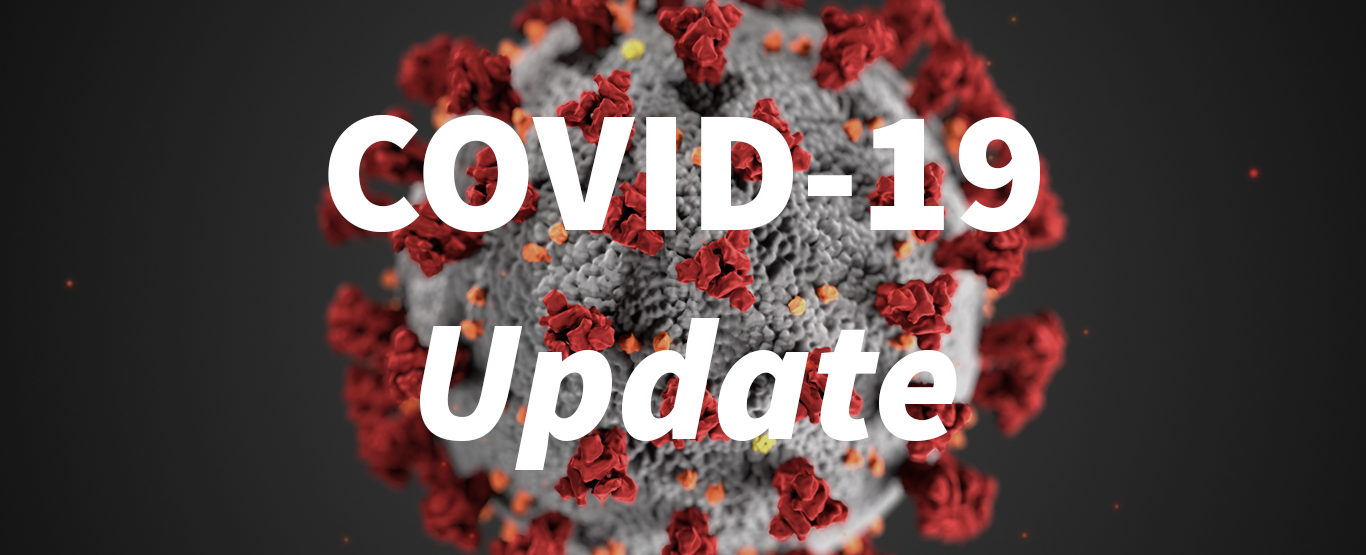 IMPORTANT UPDATES
During this period of telecommuting, purchasing operations continue for areas that have been identified as critical (essential) for University operations and research. Other purchasing needs for non-critical and/or remote operations should be carefully considered during this period of limited on-campus operations in light of COVID-19. Non-essential purchases should be discontinued or deferred until the University resumes normal on-campus operations. Examples of non-essential purchases include office supplies, coffee/tea, furniture (un-related to ongoing projects), etc. In the event the purchase of a non-essential item is deemed necessary, we ask that you get the approval from your supervisor.
 
Donations 
Join Our Community & Stop The Spread of COVID-19 
Rutgers University has been incredibly fortunate to receive monetary and personal protective equipment donations to help our community of healthcare professionals on the frontlines in the battle against COVID-19.
If you would like to donate money, medical supplies, or essential supplies please contact us.
Monetary Gifts – The Rutgers COVID-19 Response Fund supports research, education, and clinical care for Rutgers Biomedical and Health Sciences (RBHS). Visit the Rutgers University Foundation website for more details.
International Students – The International Student Coronavirus Support Fund helps RU students who remain in New Jersey and are unable to return home and, in some cases, are financially impacted by the COVID-19 outbreak. Visit the Rutgers Global website for more details.
Medical and Essential Supplies Donations* – In-kind donations of medical and essential supplies such as personal protective equipment, face shields, gowns, and N95 masks. Please email PPEdonations@rbhs.rutgers.edu.
   *The medical and essential supplies below are needed: 
Face shields
Face shield goggles
Fluid shield procedure masks
Hand sanitizer
Isolation gowns
N95 masks
Nitrile gloves
Surgical ear loop face masks
Swabs
Swab and viral media sets
Thermometers
Wipes
Thank you in advance for your generosity during this critical time. Your support is vital to make a difference in the lives of our staff and the patients in their care.

Purchasing
Purchasing Essential Goods and Services
We urge all departments to review open purchase orders, especially standing/blanket orders to determine if any deliveries should continue to be made to your department. Departments should consider postponing or suspending deliveries to Rutgers facilities for non-essential materials/services during this period of operational scale down.
Requistioners should contact the supplier directly to adjust or postpone deliveries on existing orders. 
Contact the dedicated EOC Procurement Working Group if you are expecting deliveries and need assistance with supplier outreach.
Contact the dedicated EOC Procurement Working Group if you need support securing essential good and services.  If you need assistance securing essential goods and services, please:

Send an email to the dedicated EOC Procurement Working Group
Include the details of the items/services needed.  For items include:

Item info:  SKU, manufacturer, short item description, quantity (consider quantities needed for a 6 month period of time) 
Ship To address, Contact Name and phone number (someone must be available to receive shipment)
If you have a regular, preferred supplier please provide the supplier name​
NOTE: A supplier can deliver to a Rutgers Ship-To address only if a Rutgers employee is present. Otherwise, items may be returned and credited to the account on the requisition. 
Canceling University Hosted Events 
University Procurement Services is working with General Counsel to review cancellation options on a contract-by-contract basis.

If you have questions about contract commitments and consequences for cancellations, email the University Procurement Services Help Desk.

Package Deliveries & Mail 
Delivery To A Non-Rutgers Address 
As a general rule, items purchased with University money are to be shipped to University locations. At this time – with a majority of employees working remotely – it may be reasonable to ship some critical business related items directly to a non-Rutgers address. 
Requirement for deliveries to an employee's home:
Product must be needed for the continuation of university business;
Hazardous and special handling materials are not allowed for home delivery and must be delivered to a Rutgers address only, coordinated with the supplier for delivery, and the appropriate Rutgers personnel must be available to receive the delivery. This is critical for materials such as gases, controlled substances, refrigerated materials, and lab supplies.
Requisitioners:

A requisition must contain an attachment with a note or email that explains the reason for the off-site delivery.
All IT hardware/software purchases must be cleared with your unit's IT support group.

Department Approvers:

Carefully review the Ship-to address on every requisition for your department and validate that the goods/services are appropriate and intended for remote use.
Include a comment in the "General Comments" section of the requisition to acknowledge and accept the non-Rutgers Ship-To address change.
If the purchase is not appropriate and/or not intended for remote use at a non-Rutgers address, then reject or return the requisition. The requisitioner may re-evaluate the need, and/or the Ship-To address, and resubmit the requisition as necessary.
UPS will review all requisitions with a non-Rutgers Ship-To address and reject or return any requisition that was not formally acknowledged and accepted by a designated department approver. The requisitioner may re-evaluate the need, and/or the Ship-To address, and resubmit the requisition as necessary.​
Any supplies or equipment purchased with University funds that are delivered to, or taken to, home locations must be returned to the University after the work from home order is lifted.
Adding an Ad Hoc Address for Office Depot and Dell 
While Rutgers staff are working remotely during this COVID-19 crisis, University Procurement Services will allow delivery of shipments from Office Depot and Dell to non-Rutgers (staff's home) addresses.
Instructions for Home Deliveries
Use the Goods Request Form in "Forms". Do not use the Office Depot or Dell tiles in RU Marketplace.
Use the Ad Hoc address option to change the Rutgers "Ship-To" address to a home address.
Enter the home address in the external notes section of the requisition.
Please see the step-by-step job aid for home delivery from Office Depot and Dell.
Department Approvers
When approving Office Depot and Dell requisitions created on a Goods Request Form, add the following comment to the comments tab: "I acknowledge and approve the home shipment".
Campus Delivery Updates
In light of building closures and reduced staff on-site, University Mail Services has suspended normal departmental mail delivery to campus locations until further notice. 

Please see the Universitywide COVID-19 website for more information on the mail delivery plan.
NOTE: RBHS loading docks will remain open but will not be delivering. Departments will need to go to the loading dock area to retrieve their packages.

Suppliers
Supplier's Capable of Filling Critical Needs

Travel
Changes to Travel and Expense Reimbursement Procedures
As we continue our efforts to stop the spread of COVID-19 among students, faculty, and staff, University Procurement Services (UPS) has updated the Travel and Expense procedures to allow reimbursements to be made exclusively by direct deposit. Effective April 30, 2020, all expense reimbursements must be made by direct deposit. This approach will help us protect staff from exposure to the virus by reducing the need for university staff to be on-site to print checks and use mail distribution services during this crisis.
UPS recommends that you review and update, if necessary, your banking profile in the expense management system. If you are not currently enrolled in direct deposit, please do so before April 30, 2020. Please refer to the "Adding Banking Information to Oracle Expense" instructions for additional details.
Checks for expense reimbursement will not be printed and issued after April 30, 2020. Beginning May 1, 2020 all expense reimbursements that require printed checks will be held by the Travel and Expense team until all Rutgers facilities reopen, units resume normal operations, and mail distribution is fully operational universitywide.
Guidance For International Trips
As you may be aware, all Rutgers-sponsored study abroad semester programs, international spring break programs, and Rutgers faculty-sponsored study abroad programs have been canceled until further notice. Additionally, the university recommends that faculty and staff curtail all Rutgers sponsored international travel. 
If you are considering traveling internationally, you must book your travel through a Rutgers-approved travel agency and follow the procedure below.
An International Travel Approval form must be completed prior to booking travel.
The form must be approved by your area's Chancellor, Senior Vice President or their designee.
The form must be sent to expenseexception@finance.rutgers.edu for review by University Procurement Services, and Risk Management and Insurance.
The approved form will be returned to you to scan and send to one of the approved Rutgers travel agencies listed below to complete the booking
| DateTravel Agency | Phone Number | Email |
| --- | --- | --- |
| Gateway Travel | (973) 624-4462 | |
| Kriegner Travel | (609) 737-9393 | |
| Kuller/IT Travel Solutions | (609) 883-2550 | |
| Worldtek Travel | (203) 772-0470 | |
Thank you in advance for your cooperation. If you have questions, please contact the Procurement Help Desk.
Guidance for Trip Cancellations
As you may be aware, all Rutgers-sponsored international travel is suspended and domestic travel is not recommended until further notice. If you have any booked travel arrangements, please adhere to the following guidelines to cancel your travel plans.
Airline Reservations Booked through a Travel Agency
Contact the booking travel agency to cancel the reservations.
Airline Reservations Paid for with Personal Funds/University Travel Card
Cancel the reservation via phone through the agency/airline. Typically, after a reservation is canceled, you will have up to one year from the date the ticket was issued to use the credit from the canceled ticket (minus the change fee). Please confirm the cancellation policy directly with the airline.
Submit a completed and approved Cancelled Trip Notification Form to expenseexception@finance.rutgers.edu. Once approved by University Procurement Services, the form must be attached to the expense report for reimbursement along with the trip itinerary, proof of payment, and proof of cancellation.
Hotel and Conference Registrations
Contact the hotel and/or conference host directly to request cancellations and refunds. Refund checks should be made payable to "Rutgers, The State University of New Jersey" and submitted with the Cancelled Trip Notification Form to the address on the form.
As a reminder, please review the Cancellation Tracking Matrix and submit any documentation related to cancelled trips to University Procurement Services for tracking of residual funds and notifications of available credits for future travel.
If you have questions, please contact the Procurement Help Desk.
To read important information about finance and procurement related matters regarding COVID-19, please visit the UFA COVID-19 page.