Jaggaer Release Changes
Upcoming Jaggaer Release
With the Upcoming Jaggaer Release, Marketplace will look a little different in some areas. This release will be in effect as of July 26th, 2021. Two of these noticeable changes are on the Shopping Home page and on the Search pages.
Shopping Home Page
On the Shopping Home Page, the shopping bar will be elongated to the full size of the screen, and there will be a noticeable boarder around the Splashpage and the Punch-out section. The Punch-outs will be a bit "tighter" or smaller.
Current View

New View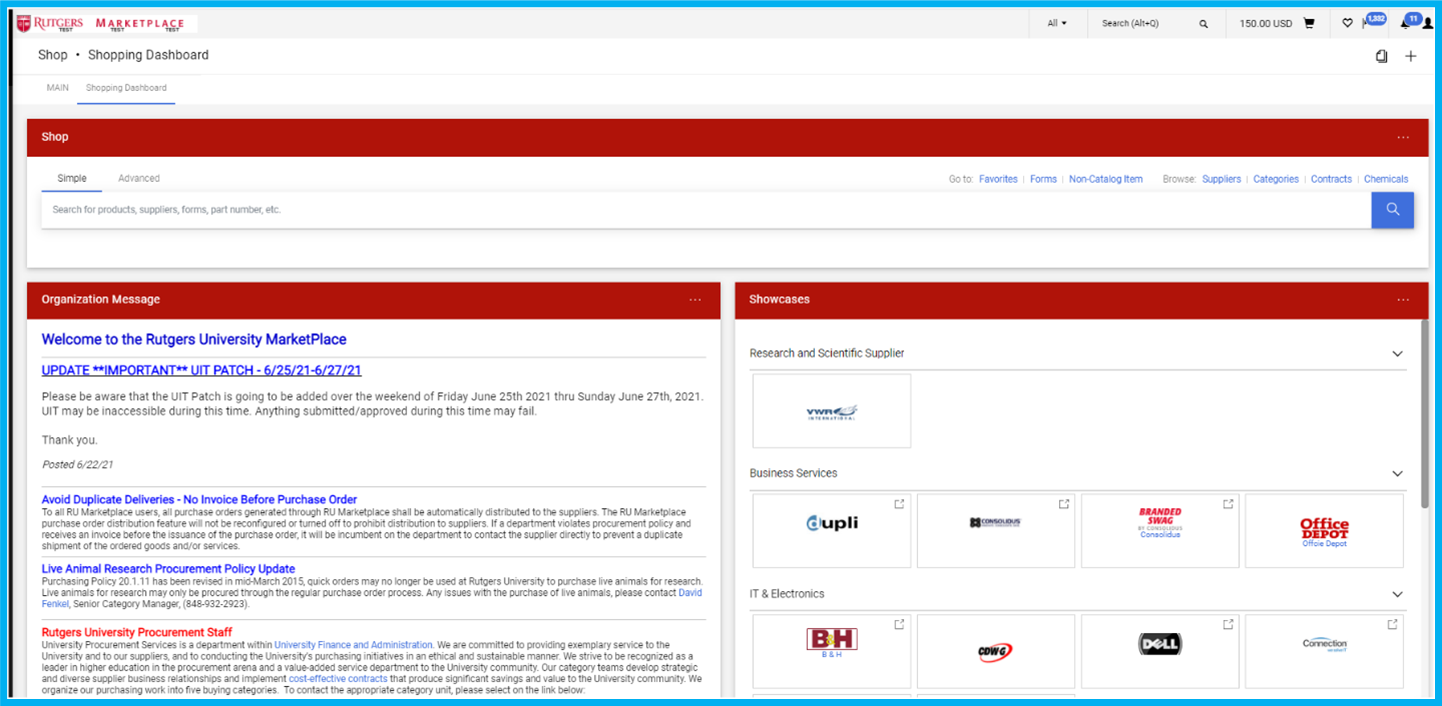 Search Pages
On the Search pages, the scroll bar will be noticeably thicker/wider so it will be easier to view and grab.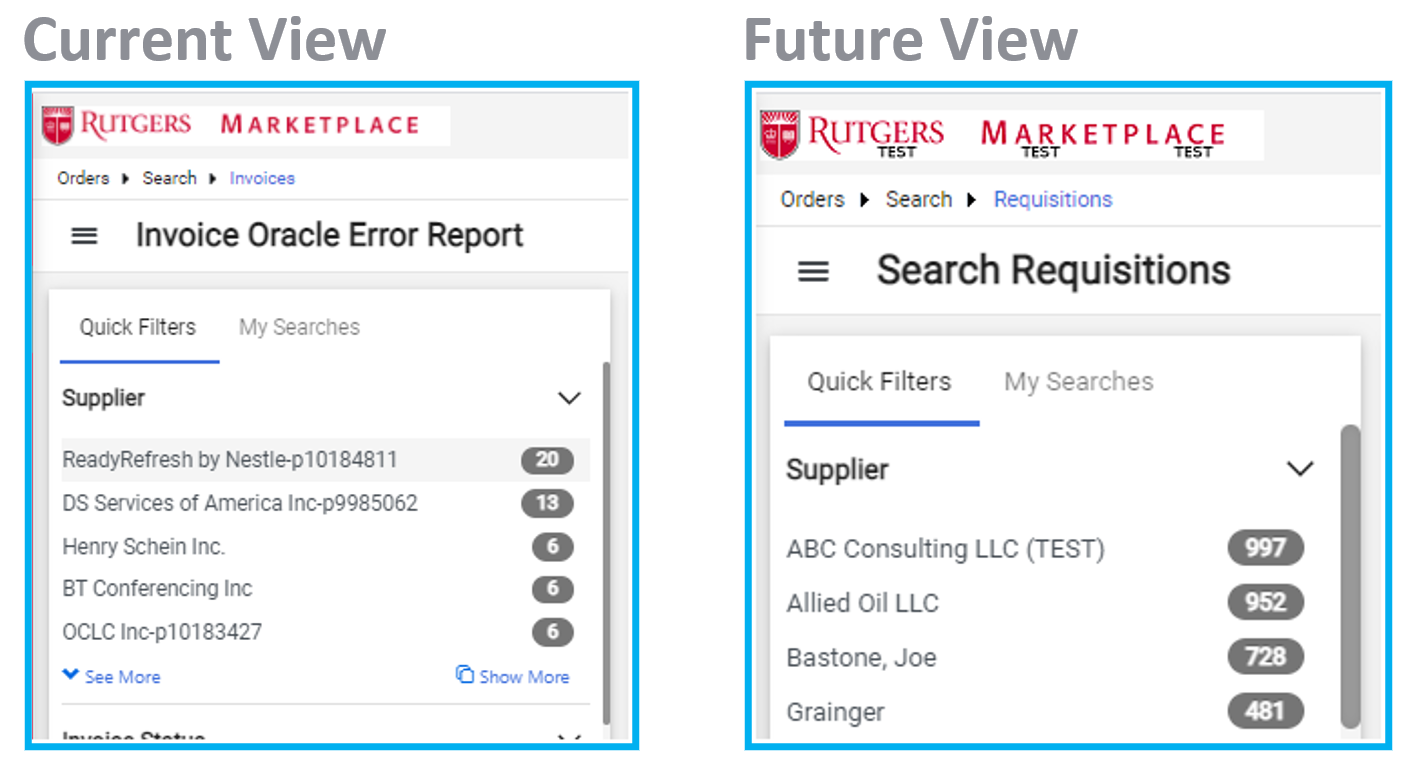 For a PDF of this writeup, click here.